Does coming up with just the right Valentine's Day gift idea for your husband or boyfriend really stress you out?
Well, there is no need for that!
Valentine's Day is about expressing your love for your guy. It's about creating a memory and connecting with him.
Don't let the pressure of finding just the right gift take away from what Valentine's Day is all about.
There are tons of really cool and unique gift ideas out there. Gifts that will make him go, "Hey cool! I love it!" That's what you are aiming for, right?
In this post, we are going to show you 10 really cool and unique gift ideas for him.
You can check out our Google Web Story at St. Valentine's Gift Ideas for Him.
Keep reading and let us help you avoid the stress of finding just the right gift.
Valentine's Day Gift Ideas for Him
Give an Tinggly Experience (vs stuff)
Giving an experience or memory is far better than giving stuff. A great gift idea for him is the gift of a fun, exciting, or romantic experience with you.
Tinggly is a service that allows you to send your partner a gift box with a whole collection of experiences for her to choose from. Tinggly gift boxes can include experiences from over 100 countries around the world.
From sightseeing in San Francisco to a lobster dinner cruise in Connecticut to ziplining on Camano Island, there is an experience she will love.
The best part is that you will have given her a memory that will last a lifetime and an opportunity for you two to connect.
Toolstoday Tools
Guys love tools. Drills, saws, routers, power tools, CNC, etc. Guys love them all!
Toolstoday is a world leader in quality tools used by woodworking professionals & enthusiasts, architects, sign builders, cabinetmakers, stage & set builders. They offer solutions for woodworking, plastics, aluminum, composite, aviation, boating, recreational vehicles, ski & snowboard industries.
Their tools are perfect for cutting: wood, laminate, melamine, plastics, aluminum, composites, honeycomb composites, foam, solid surface, and steel.
They offer 100% customer satisfaction guarantee.
The James Brand
If you are looking for cool outdoorsy guy stuff, then
" target="_blank" rel="noreferrer noopener sponsored nofollow">The James Brand is a great place to shop.
They have a huge selection of top-quality pocket knives and tools for everyday use. Plus, they offer free shipping for orders over $75.
GrillMaster Club Subscription Box
There is often a special connection between and man and his grill. Guys love to be outside with the grill going and something delicious over an open flame. It's just in the guy's DNA.
If you really want to speak to his inner man, give him a GrillMaster Club subscription box. Each month he will receive grilling surprises and recipes that feature GrillMaster's new sauces and rubs.
Freedom USA Trail Camera
If your guy is a hunter or outdoorsman, then he will love the huge selection of trail cameras from Freedom USA Sales.
Freedom USA is the superstore of trail and game cameras.
Sea Island Forge Fire Kettle
If you want to get your guy something really cool, beautiful, and great for outdoor entertaining, check out the fire kettles at Sea Island Forge.
In addition to the awesome fire kettles made in their own shop, Sea Island also has a great line of grilling tools and outdoor accessories.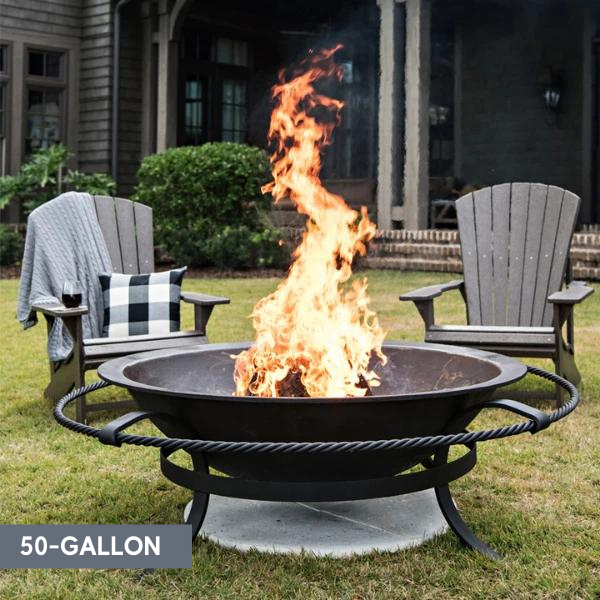 Outdoor Optics from OpticsPlanet
OpticsPlanet has a huge selection of hunting scopes, binoculars, footwear, outdoor survival gear, military tactical gear, and the list goes on and on.
OpticsPlanet has a wide selection of footwear and eyewear.
California Wine Company
If your guy likes a good glass of wine, then he will love a subscription to the wine of the month club from California Wine Company.
With California Wine Company, there is a club level for all tastes and budgets.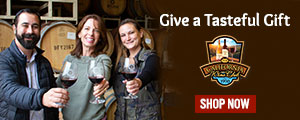 Beef Jerky Subscription Box
Yes, you read that correctly - a Beef Jerky subscription box from Cratejoy!
Cratejoy has a wide selection of subscription boxes.
From beef jerky to manly gadgets, hot sauce, cigars, and socks, Cratejoy has your guy covered. They literally have something for every guy.
Angels' Cup Coffee Subscription
If your guy is a coffee drinker, then he is going to love a subscription to Angels' Cup Coffee.
Angels' Cup is not just another cup of coffee. It is a whole coffee experience. They even developed an app so your guy can record notes about the different coffees. How cool is that, right?
By using the app, he'll soon learn to distinguish the subtle flavors of the different coffees.
Valentine's Day Gift Ideas for Him
So there you have it. 10 really awesome Valentine's Day gift ideas for your husband or boyfriend. Guys like cool and useful stuff. This list has something to fit just about every guy.
Valentine's Day can be stressful when you are trying to find just the right gift. We hope the list above helped relieve some of that stress and let you focus on just having a great Valentine's Day with him.
Steve