According to GoodRx.com, up to 45% of Americans have difficulty paying for their prescription drugs.  And up to 25% of Americans don't have their prescriptions filled because they can't afford them.  These are alarming and sad statistics.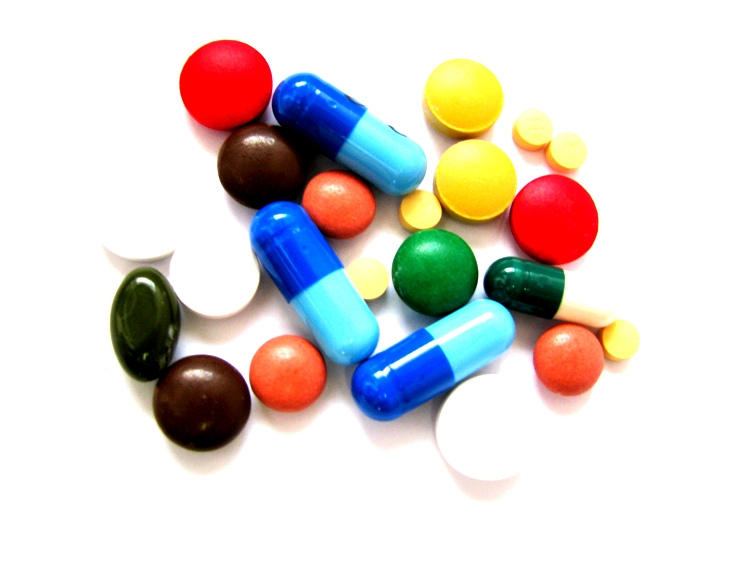 Seven Ways to Save Money on Prescription Medications
We're going to explore several ways for you to save money on your prescriptions drugs.  Even if you have insurance coverage, sometimes not using your insurance can prove to be more cost beneficial.  Sounds crazy, right!  Here's some options you may want to explore:
Prescription drug prices can GREATLY vary from drugstore to drugstore.

Make phone calls to several drugstores to get their prices on prescription drugs.  Don't leave out the mom & pop drugstores as sometimes their prices can be lower.

Many drug manufacturers offer patient coupons on their websites.

For name brand prescriptions, check the manufacturer's website for coupons and vouchers that can save you money; even if it's a one-time coupon, the savings can be large.

Drug discount cards can save you 10-80% on most prescriptions at most drugstores.

Research the internet for drug discount card programs.  Your savings can be either with a coupon or with a discount card.  Some are free to use and some have small fees.  We talk about two discount card websites below.

Some grocery stores offer free prescription drugs.

Certain generic medications, such as antibiotics and diabetic drugs, are available for free at some chain grocery stores.

Some drugstores offer membership programs.

This option seems to be less plentiful tha

n the online drug discount card sites.  However, many drugstores do have an extensive list of generic drugs starting at just $4.  We researched Walgreens and provided information below.

Don't be shy about asking your doctor for samples!

 

Ask your doctor to write you a script for a larger dose, then split the pills…turn a 30-day supply into a 60-day supply!
Prescription Discount Cards and Memberships
GoodRx.com is a website that tracks prescription drug prices and offers membership discounts & drug coupons in the U.S.  The coupons are free to use and accepted at most U.S. pharmacies.  Just go to their website and search for your prescription.  GoodRx.com will show you the lowest price for each pharmacy in your area.  This may be a cash price, membership price, or a coupon price.  
If you choose the coupon, take your coupon to the drugstore (print it or show it to the pharmacist on your mobile device), the pharmacist will enter the coupon code for the lowest discount available. For more information about GoodRx, visit their website at goodrx.com
SingleCare offers savings on prescriptions, vision, dental, and on-demand virtual doctor visits. It's free to join SingleCare and members save money when they fill a prescription using their SingleCare card or when they visit a SingleCare dentist, optometrist, or have an online doctor visit.
SingleCare members are only responsible for services they receive during provider visits. The charges for your office visit will be billed to the payment method associated with your member's account.  SingleCare charges an administration fee that is displayed as part of the costs on singlecare.com.  After your office visit, your doctor will charge to the payment method associated with your membership.  For more information about SingleCare, visit their website at www.singlecare.com.
Pharmacy Membership Programs
Some (although we only found one) pharmacies offer savings membership programs.
Walgreens has a Prescription Savings Club.  The prescription savings club individual membership card costs $20 and the family membership costs $35.  Generic drug prices are based on a 3-tier structure:
As of late 2017, the Average Savings for generic 90-day supply:
Tier 1 $10
Tier 2 $20
Tier 3 $30
Other discounts available with this card include discounts on immunizations, diabetic supplies, photo services, and more.  Visit walgreens.com for more information.
Keep in mind many pharmacies offer hundreds of common generics for prices as low as $4 for a 30-day supply with no membership required.  Doing some comparison phone calls will help you make informed decisions; don't forget to include the independent pharmacies.
Grocery Store Freebies
Certain generic medications, such as antibiotics and diabetic drugs, are available for free at some chain grocery stores.  Check with Publix, Winn Dixie, Bi-Lo, Shop Rite, Reasor's Foods, Harvey's, and Meijer.  There are probably more stores out there that offer free generic prescriptions drugs, so do your investigative research.
Drug Manufacturer Coupons
Remember to check with the drug manufacturer for coupons and vouchers of your name brand prescriptions.  At a minimum, you could at least get a one-time coupon worth big savings.
Let's Split!
Talk to your doctor about writing your prescription for a larger dose pill so that you can split it.  Example:  If you take a 20-milligram pill per day ask your doctor to write you a prescription for a 40-milligram pill – then split the pills in half.  This turns your 30-day supply into a 60-day supply.  Keep in mind, that not all pills can be safely split.  Those that are time-release may not be a viable option.  Always get your doctor's permission to split pills!!
We hope you found some of this information useful.  Saving money on prescription drugs is a top priority for many people.  There may be other options available to save money so be your own advocate and do some internet research and talk to your doctor and pharmacist about your needs.
Until next time, God Bless and Love Your Life
Hi!  I'm Steve Clark of LifeLoveandBlog.com.  I'm a forgiven sinner trying to be the best husband and dad that I can be.  I write about advice on building happy and successful marriages.